Why Attend?
Now in its 7th year, Animal Health, Nutrition and Technology Innovation Europe is the sector's premier Innovation Summit showcasing the most exciting investment opportunities globally and connecting businesses with investors and strategic corporate partners. Our mission is to engage all key participants in the value chain so we can address the full scope of how animal health impacts pet owners, veterinarians, and farmers today.
Following overwhelming feedback from the market, we have significantly expanded our programme this year with new focused content on nutrition and technology, alongside our production and companion animal health content. We will be running 4 separate innovation showcases in production animal health, companion animal health, nutrition, and technology.
Our new programme will address the full extent of this ever-evolving market. We are excited to provide an innovation platform that is bigger than ever and to continue to play a critical role in shaping the future of the animal health industry by presenting the most exciting innovations in prediction, prevention, and cure.
Book now to come and see for yourself!
Innovation Showcase
The Innovation Showcase is back for 2022!
The showcase is a unique opportunity for emerging companies with amazing technology to pre-sent in front of the industry's most influential figures and investors. 40 start-ups, hand-picked by the Selection Committee, introduce themselves and their innovations and achievements on the main stage. This year, our presenting companies will be split into four distinguishable sections that will run across the show:
Production Animal Health
Companion Animal Health
Nutrition
Technology
Applications close on Friday 3 December 2021.

Emerging Companies Presenting
Private Meetings per person
2022 Speakers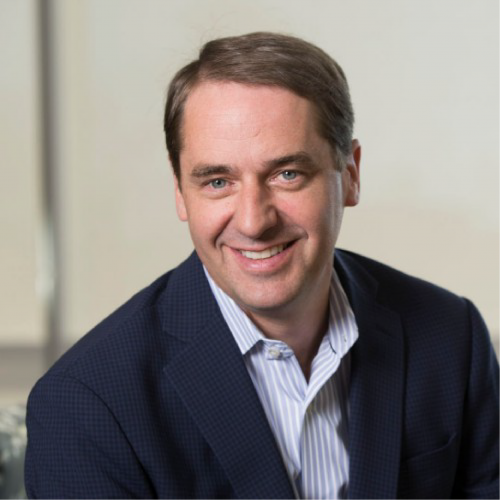 Justine Conway
Global Head of Business Development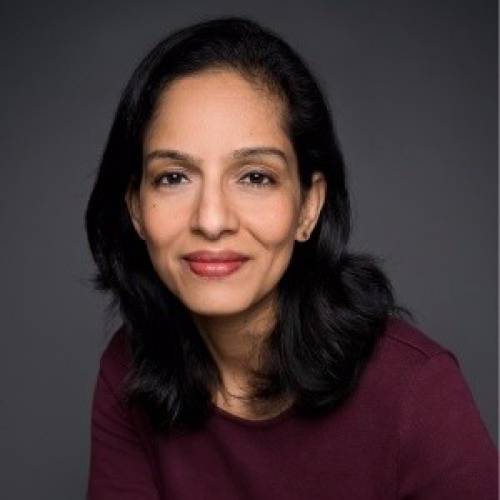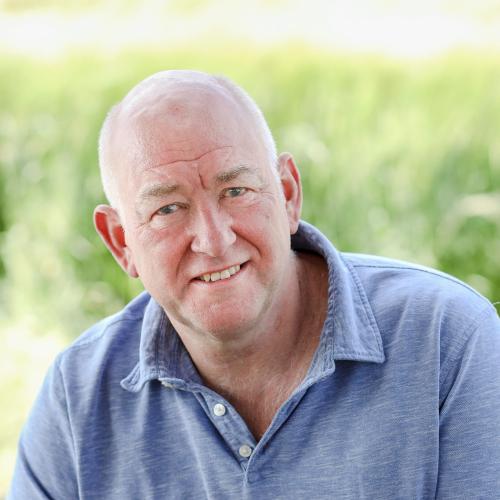 Dr Sam Hoste
Dr Sam Hoste, through Quantech Solutions, has undertaken Agri-Tech leadership roles in business, central government and global consultancy firms. He has led sector-wide animal health improvement initiatives; was instrumental in the establishment of the UK's Agri-Tech Centres and COO of the Centre for Innovation Excellence in Livestock. He was a director and geneticist at ACMC and NPD, and UK Technical manager for PIC and a non-Exec at the Irish startup, Monford Ag. He is currently working with a number of UK and international Agri-tech companies that provide data, vision and emissions reduction opportunities for farmers and supply chains.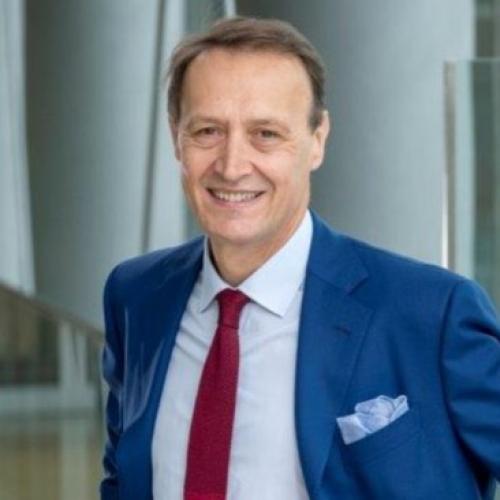 Jean Scheftsik de Szolnok
Member of the Board of Managing Directors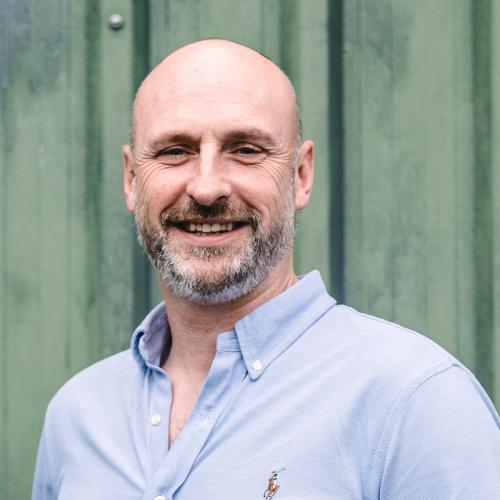 Mark Scott
Mark is Co-Founder and CEO of the pet wellness brand Bella & Duke which has become the largest DTC of natural pet food in just over 3 1/2 years in the UK.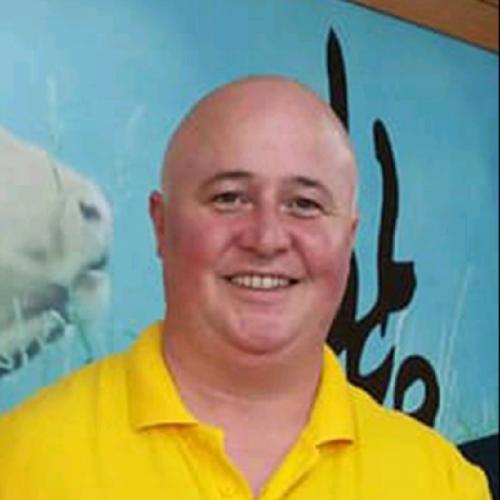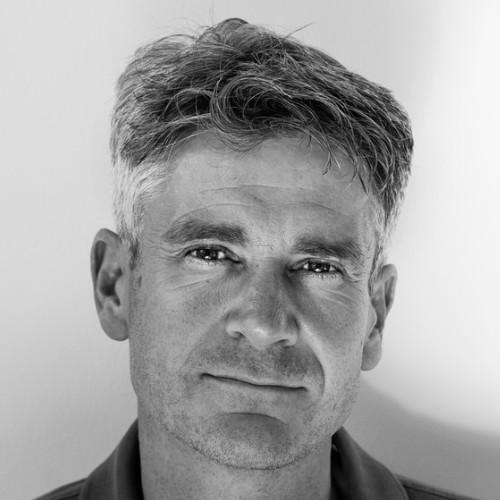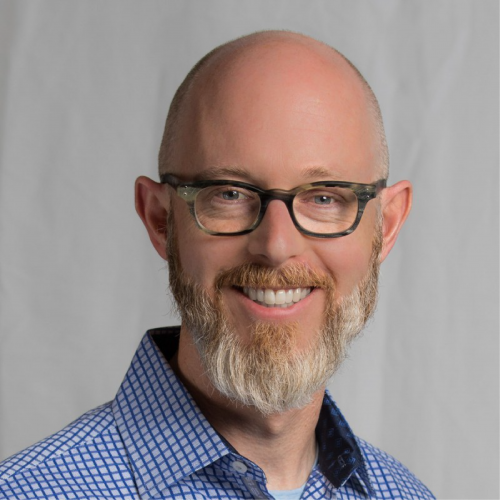 Ryan William Honaker, PHD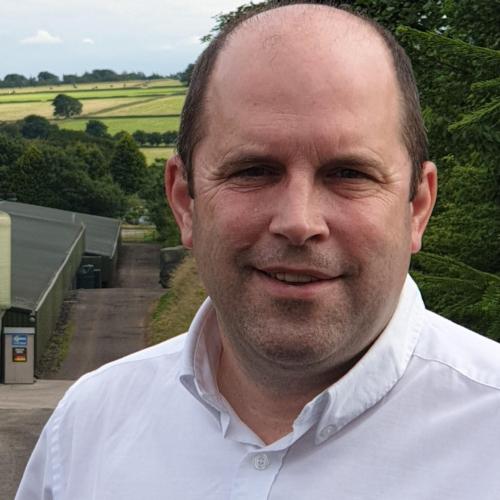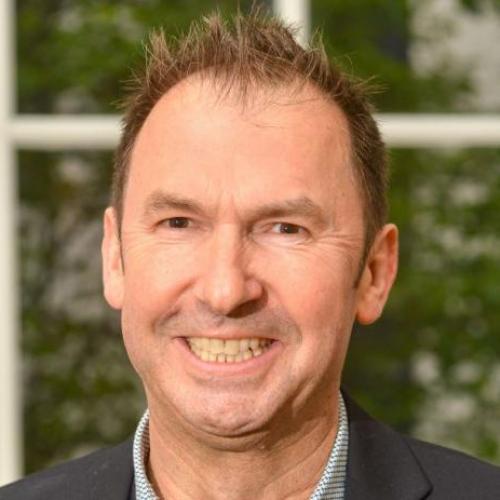 Dr. Jamie Crittall
Co-Founder & Commercial Director
Jamie qualified from Bristol Vet School in 1993. He owns two separate UK veterinary practices – one, a family-owned 147-year old multi-branch practice and the other, a 9-year old start-up (which he subsequently sold in December 2018), as well as global healthcare compliance technology company, Virtual Recall.

Co-Founded with fellow veterinarian, Charlie Barton, as a result of their vision to enhance the intimate bond between all owners & their animals. They help vets create more valued customer experiences and drive improved business performance, to deliver better health and financial outcomes. They currently have their patent-pending, communication solution, iRecall® installed in over 1750 practices across three continents. It enables practices to send their clients their own bespoke messages, completely automatically, ensuring every animal and every client receive the appropriate communication - including immediate feedback - every time.

iRecall® sent over 26 million automated and personalized messages by SMS, email & post this year to over 3.5 million clients. helping them to become better informed and more engaged in the health and well-being of their 5.3 million animals, driven by their vets' recommendations. Improving compliance, adherence and greater practice loyalty, delivering a virtuous value circle. Additionally, iRecall® enhances practices' digital reputations by capturing over 1 million Net Promoter Scores to date, with an average score of over 80, with promoters encouraged to provide written testimonials and online reviews.
During Lockdown, they developed a new direct-to-consumer solution, OurVet.Shop®. Providing practices with a simple, secure payment gateway to pay for in-clinic services & settling outstanding accounts as well as offering clients a new channel to purchase food and medicines (-including prescription) with home delivery.
Virtual Recall was acquired by Zoetis in July 2020, and Jamie is now Senior Commercial Director within within Zoetis' newly-formed Digital Practice Services Business Unit.
Jamie also has an all-encompassing knowledge and love for the media, being vet on set for film, tv & commercials for twenty plus years and a 5-year sabbatical in British television. He appeared regularly as a vet on The Big Breakfast; Sky News; BBC1's The Really Useful Show, and latterly, co-presenting Pet Rescue's spin off series, Pet Rescuers and Pet Rescue Roadshow. He has radio broadcast countrywide and is a regular speaker at UK veterinary business, technology and marketing seminars, conferences and events. Jamie is a Trustee of the Petplan Charitable Trust. Married with three children and a menagerie of pets and he can often be found mountain biking around the Surrey Hills.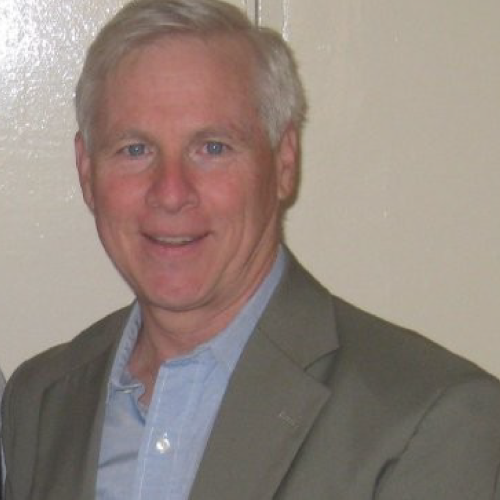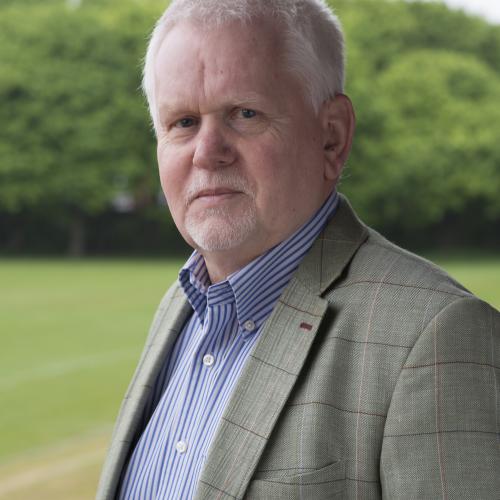 Andy Peters
University of Edinburgh & Arpexas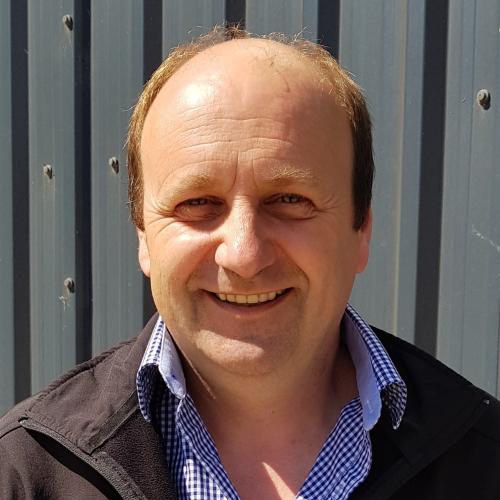 Dawn Howard
Dawn Howard Chief Executive Officer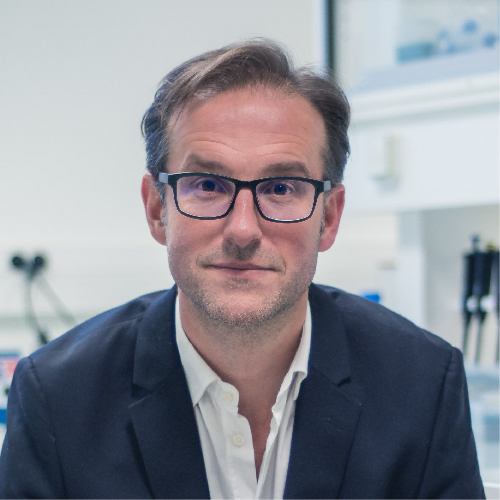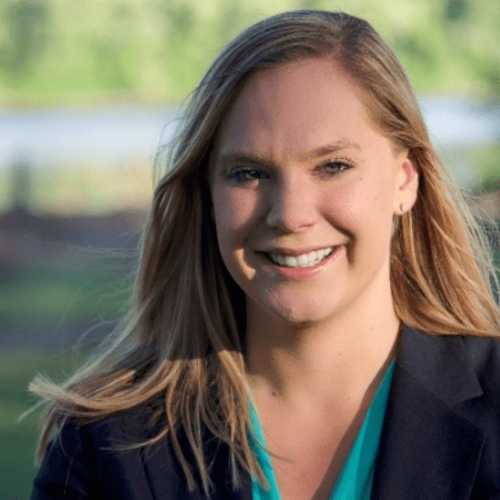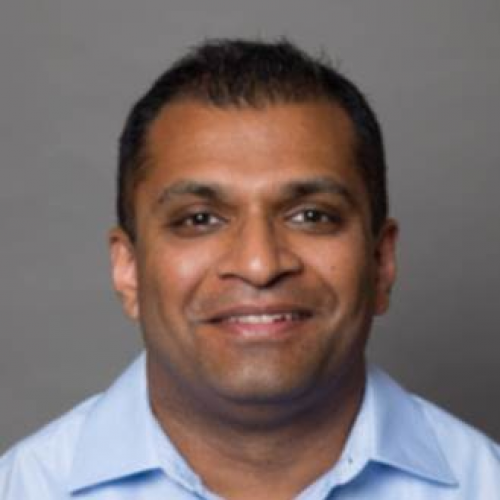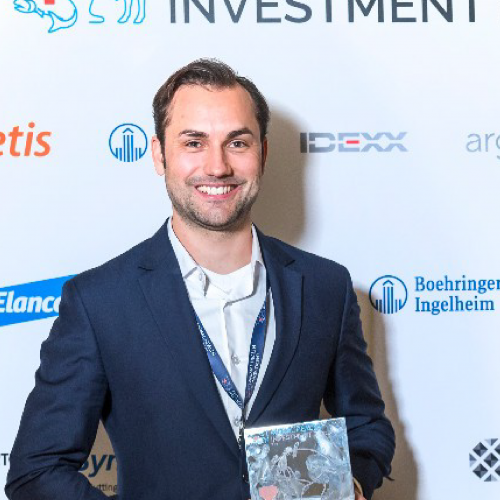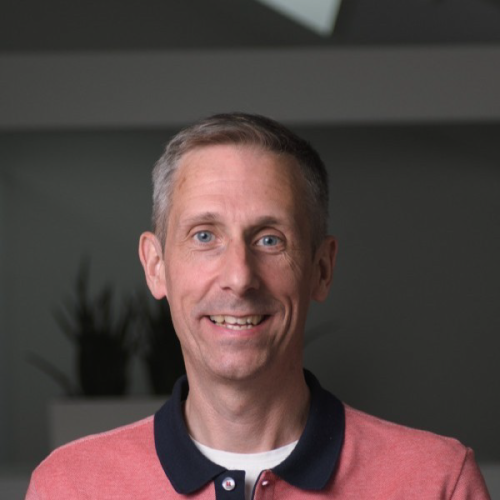 Cees Jan Hollander
Global Farming Expertise Manager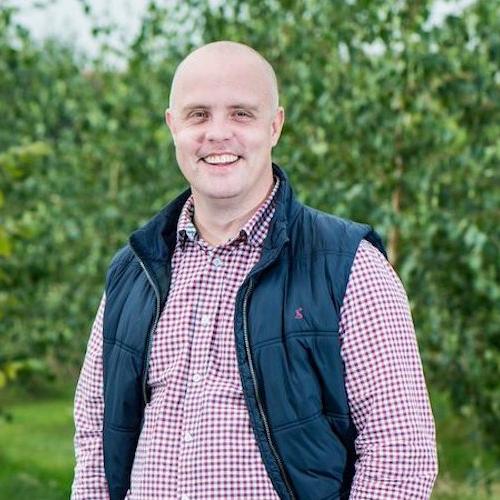 Gavin Hodgson
Buying Managers: Meat, Fish & Poultry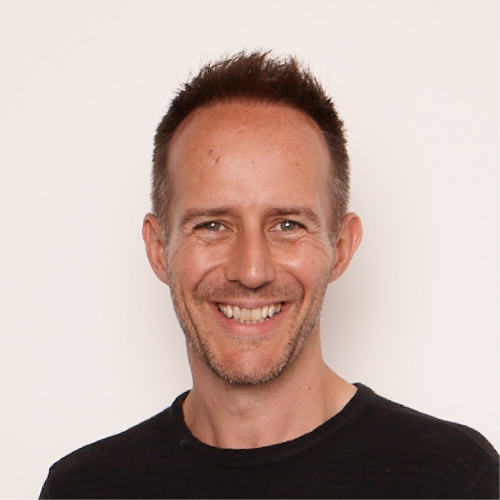 Ben Legg
Managing Director (former COO of Google Europe)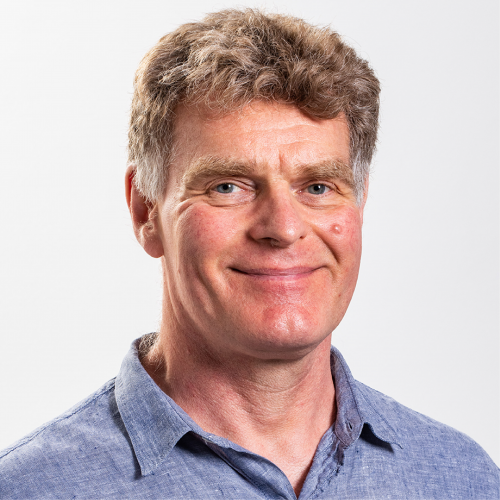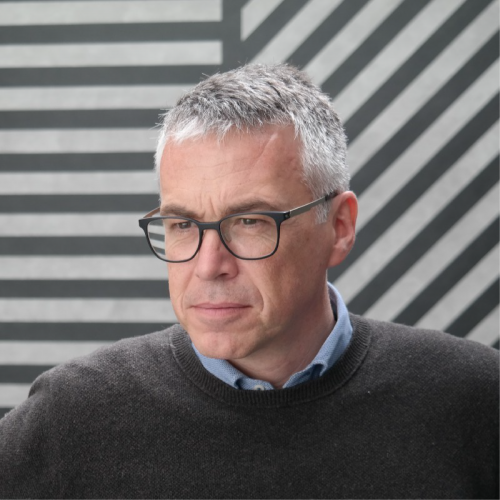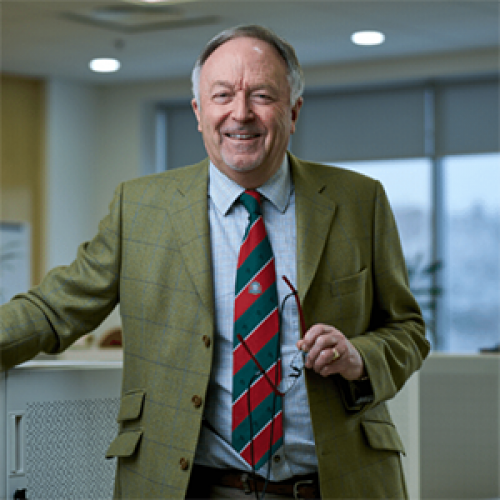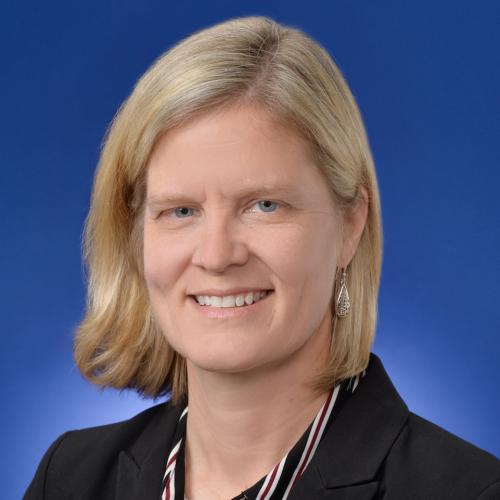 Kristin Bloink
Vice President, Global Product Development
Kristin Bloink manages all internal discovery efforts and all external technology evaluations and subsequent portfolio entries for R&D. She has 26 years of accomplishments in human clinical trials, animal drug discovery and development, translational model development and execution, and human and veterinary clinical medical delivery in the private as well as the military sector. She joined Novartis Animal Health in 2007 and integrated into Elanco Animal Health in 2015.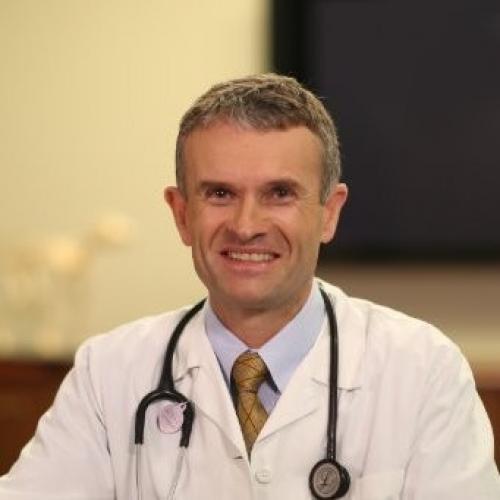 Duncan Lascelles
B. Duncan X. Lascelles
BSc, BVSC, PhD, MRCVS, CertVA, DSAS(ST), Diplomate ECVS, Diplomate ACVS
Professor of Surgery and Pain Management
Director, Comparative Pain Research and Education Centre
Translational Research in Pain Programme,
North Carolina State University College of Veterinary Medicine, Raleigh, NC, 27606, USA
After graduating from the veterinary program at the University of Bristol, U.K., with honors, in 1991 Dr. Lascelles completed a PhD in aspects of pre-emptive/perioperative analgesia at the University of Bristol. After an internship there, he completed his surgical residency at the University of Cambridge, U.K. He moved to Colorado for the Fellowship in Oncological Surgery at Colorado State University, then a period of post-doctoral research in feline pain and analgesia at the University of Florida, and is currently Professor in Small Animal Surgery and Pain Management at North Carolina State University. He is board-certified in small animal surgery by the Royal College of Veterinary Surgeons, the European College of Veterinary Surgeons, and the American College of Veterinary Surgeons.
He is director of the Comparative Pain Research and Education Centre (CPREC). His research program (Translational Research in Pain [TRiP]) is dedicated to answering critical questions about pain control and pain mechanisms through high quality, innovative research. His career has been focused on developing algometry methods (methods to measure pain) in spontaneous disease animal models (pets with naturally occurring disease), and probing tissues from well-phenotyped animals with spontaneous disease to understand the neurobiology, with a strong translational focus. The aim of his research is to improve pain control in companion animals, and facilitate analgesic development in human medicine. He has authored over 180 peer reviewed research papers and reviews and 190 research abstracts, as well as over 30 book chapters.
He has worked closely with industry partners in both animal and human health, helping to re-define the relationship between industry and academia. Through reviews and invited presentations he advocates for the use of spontaneous disease in animals to inform human therapeutic development. Recently, he organized a meeting of industry, academia, regulatory authorities (FDA) and the NIH to discuss measurement of chronic pain in companion animals and the application to human pain research (www.PAW2017.com), and is planning PAW2019. He is completing a year-long integrated sabbatical within a pain therapeutic company (Centrexion Therapeutics) that develops novel therapeutics for both humans and animals. He provides consulting services related to pain therapeutic development across all stages of animal therapeutic development, and for pre-clinical and Phase I stages of human therapeutic development.
Through his work in academia and industry, he contributes to and facilitates the development of novel pain therapeutics for companion animals, and advocates for the use of spontaneous disease in pets to inform human pain therapeutic development.
Maxime Madder
Director Biologics and Infectious Diseases
Matthew Tebeau
Proteon Pharmaceuticals SA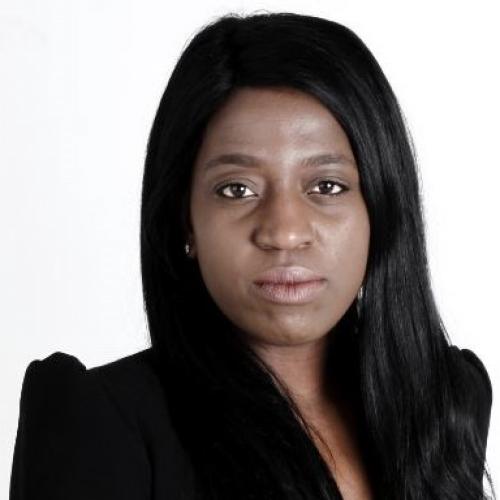 Mattie Yeta
Head of Sustainability Group Strategy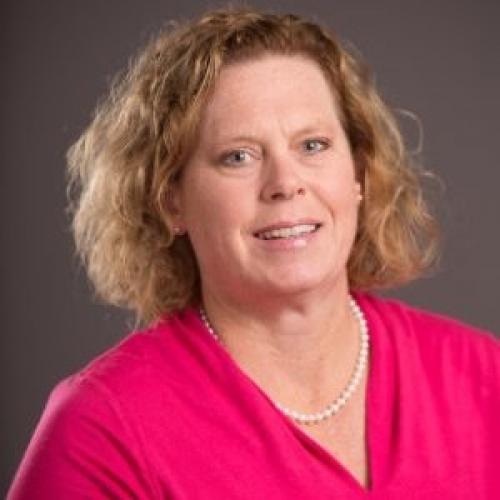 Janet Helms
Global Sustainability Developer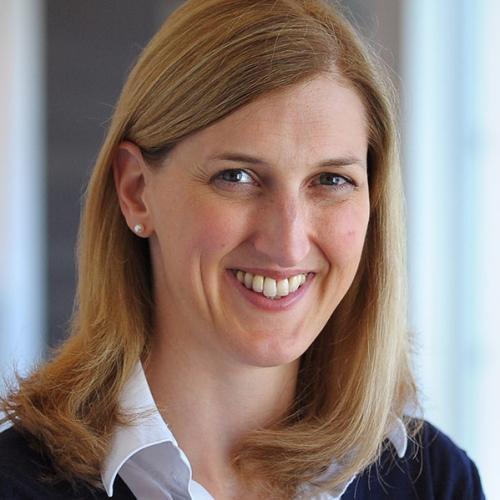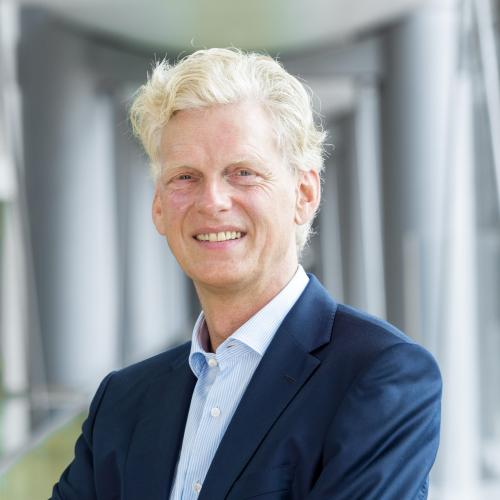 Eric Haaksma
Head of Research and Development at Boehringer Ingelheim Animal Health
Rob Kelly
Independent Animal Health Expert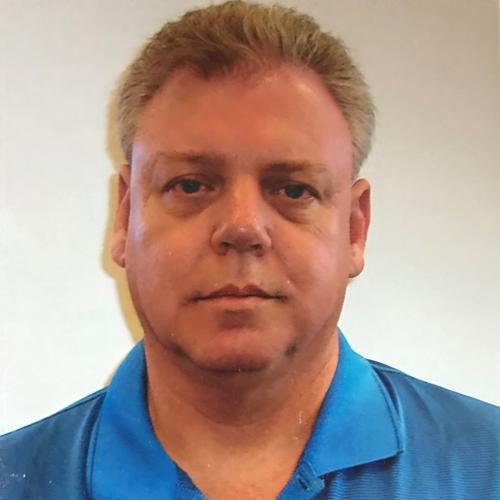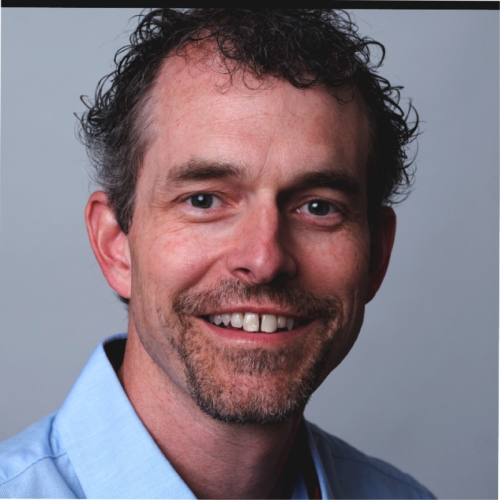 Jason Johnson, Phd
Vice President & Global Chief Medical Officer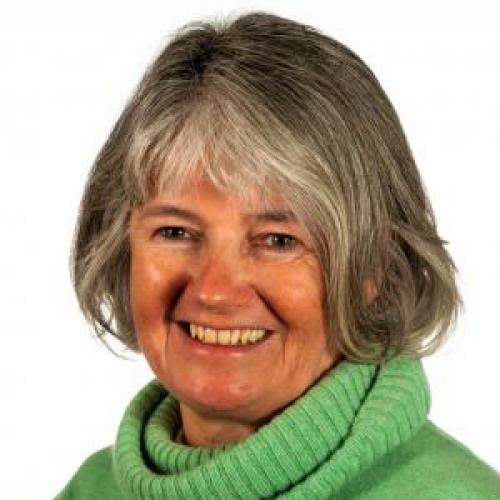 Linda Dixon
Group Leader, African Swine Fever Virus
Linda Dixon's research is focused on the functional genomics of African swine fever virus (ASFV) aimed at understanding mechanisms of immune evasion and pathogenesis and application of this knowledge to development of vaccines. This large DNA virus causes a haemorrhagic fever of pigs with a high socio-economic impact in affected countries. The lack of a vaccine limits options for disease control.
Linda's group has focussed on research underpinning the development of effective vaccines. Their approach has been to determine genome sequences of virulent and attenuated (weakened) isolates to help define the molecular determinants of virulence and identify those genes involved in evading host defences. The group has characterised ASFV proteins that inhibit host pathways involved in activating the host's defences. These include proteins that inhibit host gene expression (transcription) responses, signal molecule induction and stress-activated responses. This knowledge has been applied to the rational development of candidate live attenuated ASFV vaccines by targeted gene deletions.
In collaboration with the Vaccinology Group they have compared host responses in vitro (in glass) and in vivo (in animal) and induction of protective immune responses in pigs immunised with these gene manipulated and natural attenuated ASFV strains. The group has also collaborated with these groups and The Jenner Institute to screen ASFV antigens for those important in induction of protective immunity, in particular those which induce strong immune (CD8+ T cell) responses. This information will be applied to development of candidate virus-vectored vaccines.
In addition Linda provides advice on ASFV nationally to Defra and internationally as an OIE expert and is Chair of the Asfarviridae Study Group of the International Committee on Taxonomy of Viruses and a Jenner Institute Investigator.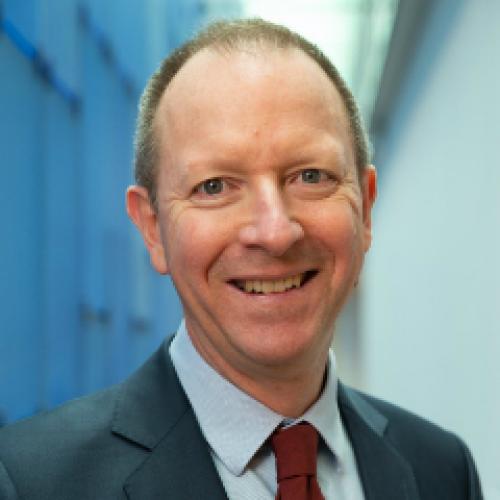 Justin Sherrard
Global Strategist - Animal Protein
As Global Strategist Animal Protein, Justin Sherrard is responsible for the timely and agenda-setting analysis of issues of strategic importance to animal protein companies around the world.
In his research and client engagement, Justin focusses on business opportunities in animal protein through, for example, increased production efficiencies, better access to growth markets and stronger supply chain models.
Prior to his current role, Justin has worked at RaboResearch Food & Agribusiness as Global Manager Research, Global Strategist F&A Supply Chains, and General Manager of Food & Agribusiness Research for Rabobank in Australia and New Zealand. He joined Rabobank in 2009.
Justin has also worked as an independent advisor to leading blue chip companies, not-for-profit organisations and governments, applying his knowledge of food & agribusiness, energy and natural resources issues, including sustainability and climate change.
Justin has over 20 years of global experience having worked in Europe, the United States, Latin America, New Zealand as well as his native Australia. He holds a Master of Applied Science and Bachelor of Science from the University of New South Wales in Sydney, Australia.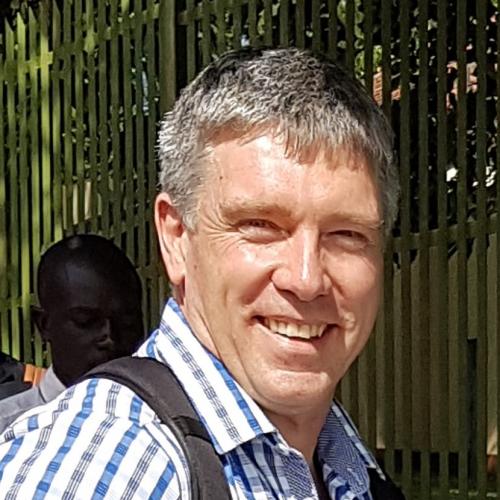 Francois Maree
Research Director: Biologics and Infections Diseases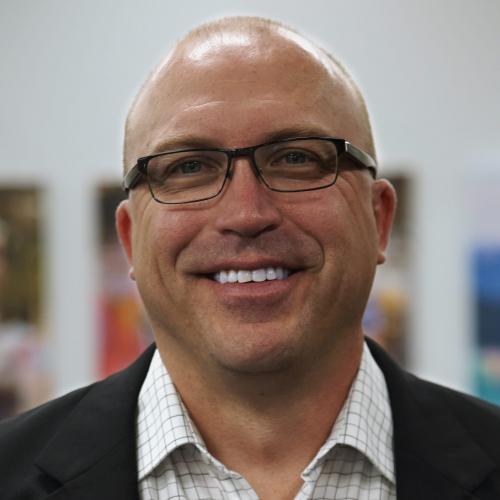 Scott Holmstrom
Senior Director, Global Product Development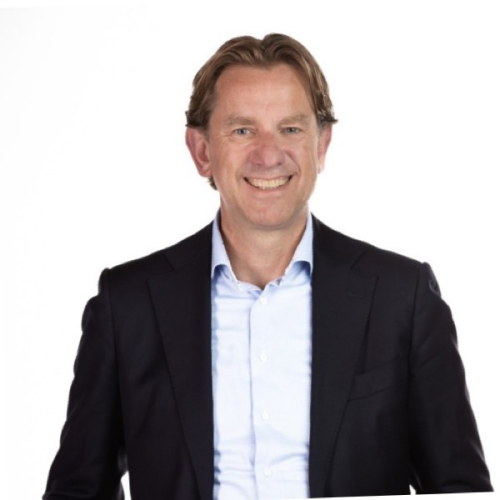 Martijn Adorf
Mr. Adorf has a career in large life sciences companies in a number of global and regional management positions. Most recently, Mr Adorf was Managing Director of Nutreco's Business Unit Feed Additives (part of SHV) from 2013 until end 2017 and member of the Nutreco Executive Committee. He was responsible for significant global growth of the Selko feed additives business, focusing on reduction of antibiotics in livestock production, and the acquisition of Micronutrients in the USA. He now partners with Private Equity, Venture Capital and start-up/scale-up companies acting in the sustainable feed-food value chain and participates where possible in innovative growth opportunities.
Before joining Nutreco, he also held various global management roles at Royal DSM from 2005 - 2013, where his focus was on human nutrition ingredients for health. In the 1990s he was in AkzoNobel's medical diagnostics group and eventually led their regional business in South-East Asia.
Mr. Adorf holds an MSc in biochemistry from the Radboud University, Nijmegen, in the Netherlands.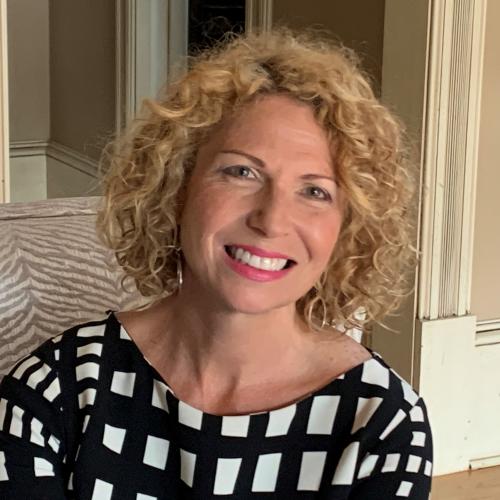 Kathy Turner
Senior Vice President & Global Chief Marketing Officer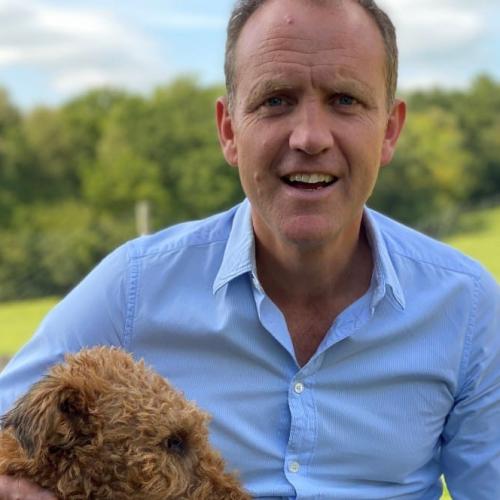 Matt Dobbs
Global Chief Medical Officer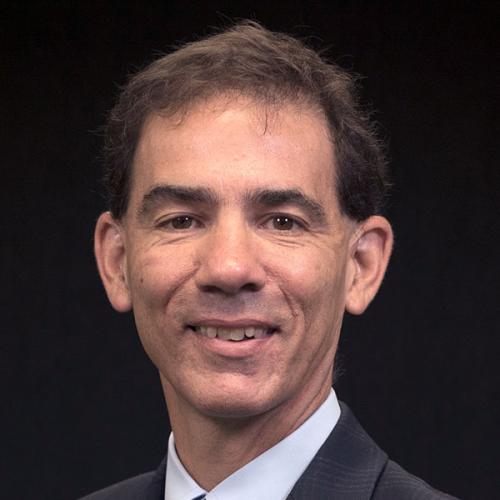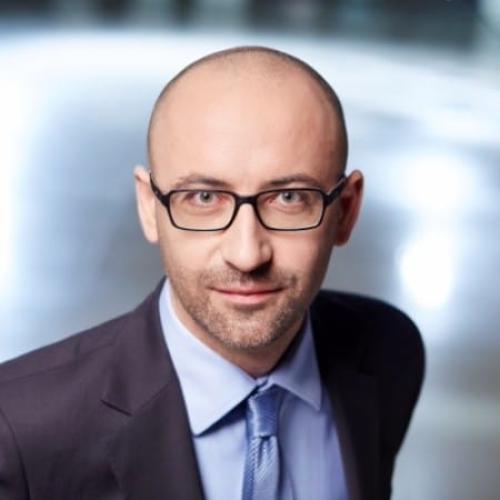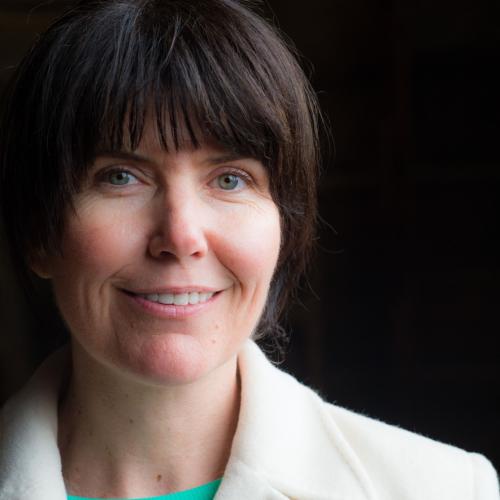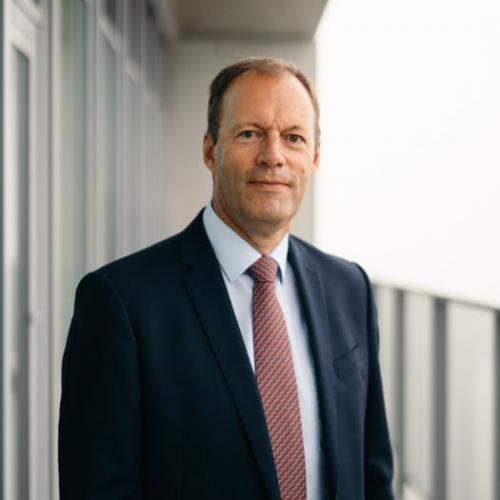 Isabelle Delannoy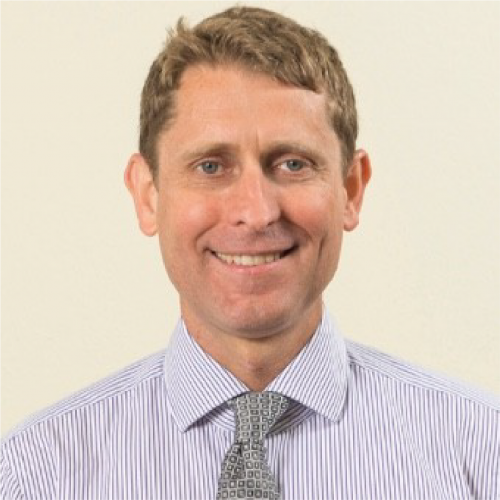 Andrew Knight
Centre for Animal Welfare, University of Winchester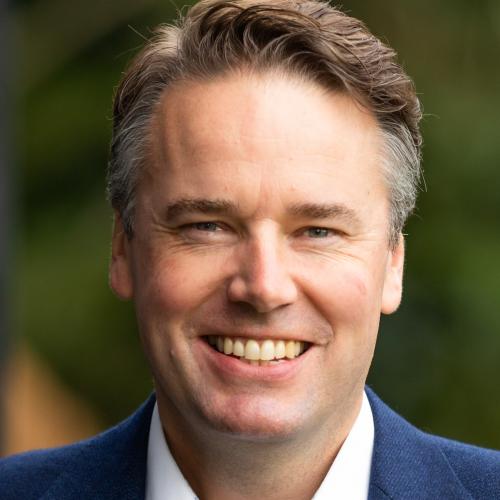 John Howie
Dr John Howie is CEO & Co-founder of Lintbells, makers of the UK's number 1 joint supplement, YuMOVE. On a mission to give pets an active life for life, Lintbells has a large share of the UK market and is expanding into the US, European and Asian markets.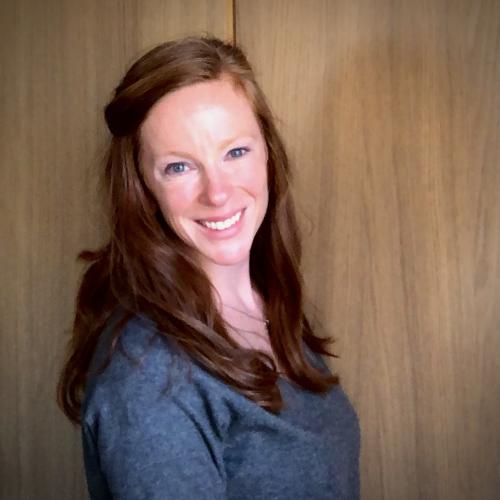 Briana Kozlowicz
Microbiome Program Manager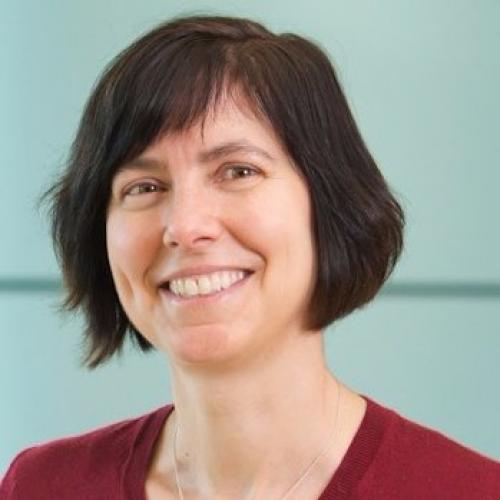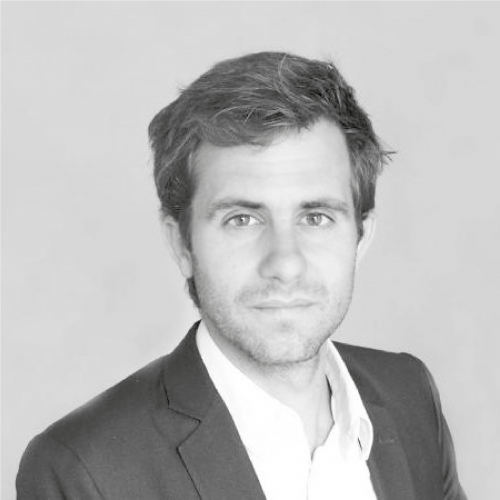 Aaron Schacht
Executive Vice President - Innovation, Regulatory & Business Development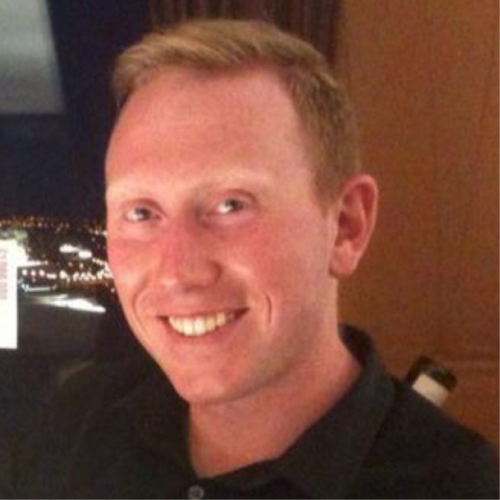 Paul Dick
Paul Dick & Associates Ltd and Managing Partner, Vet Venture Capital Inc.
Dr Paul Dick D.V.M. M.Sc. obtained his veterinary medical degree with honours in 1984.

While working in clinical practice he completed his Masters in Immunology and Virology transitioning into the Pharmaceutical industry in 1988. Dr. Dick has over 25 years experience in the pharmaceutical space including general management and leadership roles, business development, commercialization, regulatory affairs, and product development encompassing medicinal, non-medicinal and natural health products.

His work in this sector has ranged from small "start up" companies to medium and large multi-nationals functioning in various capacities from research to COO and CEO.

Dr. Dick has worked extensively with Health Canada and the Canadian Food Inspection Agency on numerous regulatory submissions and on several Departmental Committees.

In addition he has been a recipient of the NSERC Synergy Award and has served as a peer reviewer of NSERC strategic grants. He is currently heading his own consulting firm ( Paul Dick and Associates Ltd.) and is the managing partner and president of a venture capital partnership (Vet Venture Capital Inc.).
Alan Mackay
Executive Partner and Founder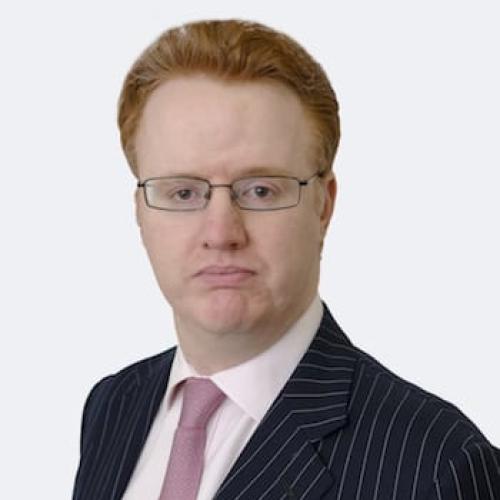 Charles Hoare
Managing Director, Head of European Healthcare M&A
Charles is a healthcare focused investment banker with approximately 20 years' experience with specialty pharmaceutical companies in the US and Europe. Previously Charles was Managing Director for the international healthcare team at BofA Merrill Lynch and currently leads Commerzbank's global healthcare team. During this time he has advised multiple companies on public and private capital raises, debt financing, mergers, acquisitions and out-licensing transactions.
He has a particular focus on the veterinary healthcare sector, where he has been involved in transactions for almost all of the top 15 companies in the sector. Recent transactions include advising Virbac on the acquisition of the Sentinel and Sentinel Spectrum brands from Novartis, advising Lohmann Animal Health on its sale to Eli Lilly, advising Pharmaq on Permira's investment in the company and assisting United Biomedical with creating a global strategic alliance for its swine vaccine portfolio.
Charles also chairs the Commercialisation committee of the London School of Hygiene and Tropical Medicine and serves on the school's Finance and Planning committee. In addition, he is Chairman of the Bulldog Trust, which funds and supports entrepreneurial charities, and sits on the Boards of Directors of Placehill Limited (growth capital), Laguna Ventures Limited (late stage venture finance) and Atlantic Healthcare plc.
Matthias Hofer
Stonehaven Consulting Group
Matthias Hofer is the Managing Partner at Stonehaven Consulting AG with over 15 years of experience in Animal Health. He served on the executive committees of two major Animal Health companies for a total of 7 years. Between 2009 and 2013 he led the global Aqua Health business at Novartis Animal Health (NAH). Later on, he was Global Leader Emerging Business at Elanco and a member of Elanco's global executive committee. During 2014 and with Elanco's intention to buy NAH, Matthias served as overall pre-merger integration leader on the Novartis side. In that role, Matthias led a large team and efforts to prepare integration pre-closing overall including carve-out preparations of operations linked to Novartis.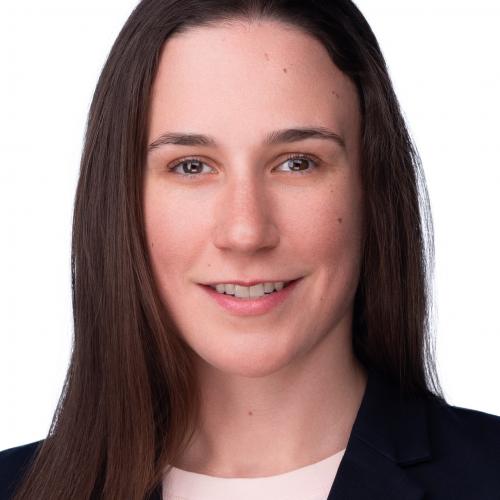 Claire Smith
Claire is an Associate at Anterra Capital. Prior to joining Anterra, she was the Chief of Staff at Crestovo, a biotech start-up developing microbiome-based therapies for infectious diseases. Before that, she worked as a consultant at ClearView Healthcare Partners, where she advised pharmaceutical and biotech clients on a variety of growth strategy topics. She graduated from the Massachusetts Institute of Technology with Bachelor of Science degrees in biological engineering and management science.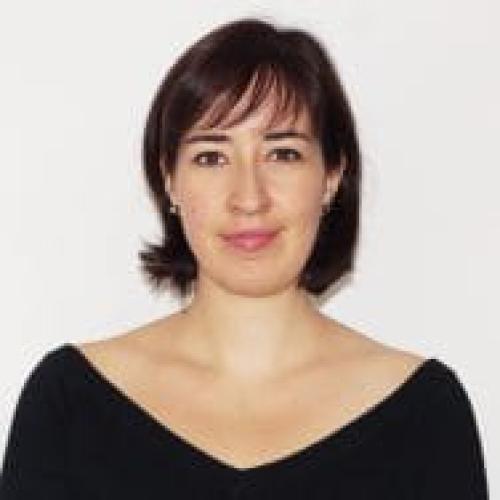 Laëtitia Gerbe
Partner for Investments for AVF Fund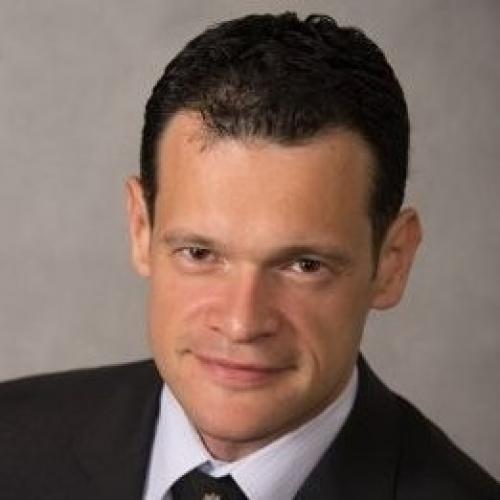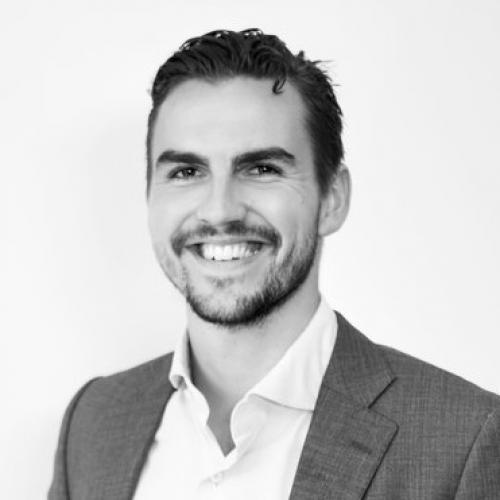 Yorán Meijers
Yorán is an Analyst at Anterra Capital. He is primarily responsible for deal sourcing and execution with a focus on digital technologies. He is also involved in portfolio management.
Prior to joining Anterra, Yorán was active as a researcher in the Creative Machines Lab at Columbia University, focused on developing novel cooking techniques for 3D food printing applications. Before that, he has worked at the process technology department at Heinz and the product and process development department at Cargill.
Yorán holds a MSc in Sustainable Food Process Engineering and a BSc in Food Technology from Wageningen University with a BSc minor in Food Business and Management from UC Davis.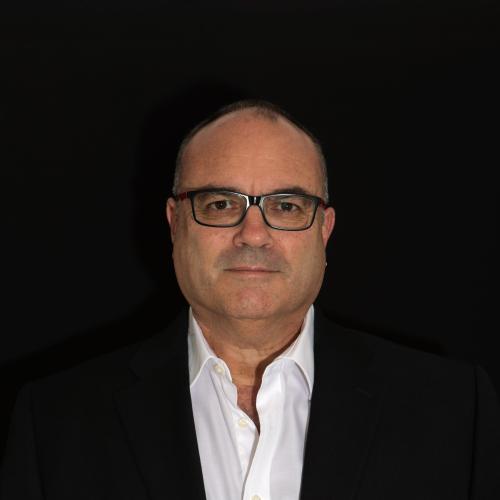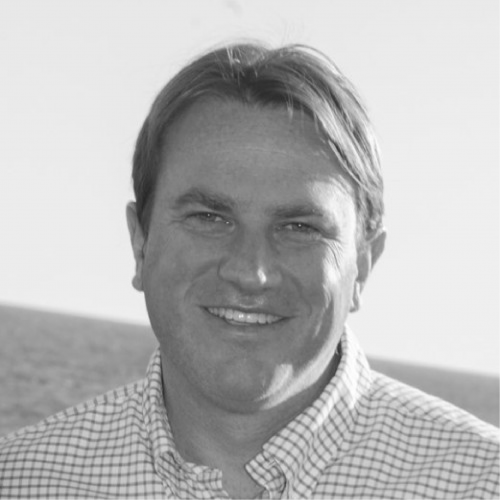 Barry Brackner
Seasoned Board Director & Senior Leader
Barry is a strategy consultant to the pharma, welfare, retail, tech and veterinary profession having previously held senior executive roles within the veterinary profession most recently an executive board role at CVS s Marketing and Commercial Director, the largest PLC veterinary group in Europe, a role which involved him developing and delivering marketing strategies for the organisation and its member practices and honing its commercial operations. This role saw him supporting growth and the integration of over 300 veterinary practices, crematoria, out of hours clinics and multi-disciplinary hospitals and bringing to market a number of own label prescription and non-prescription products.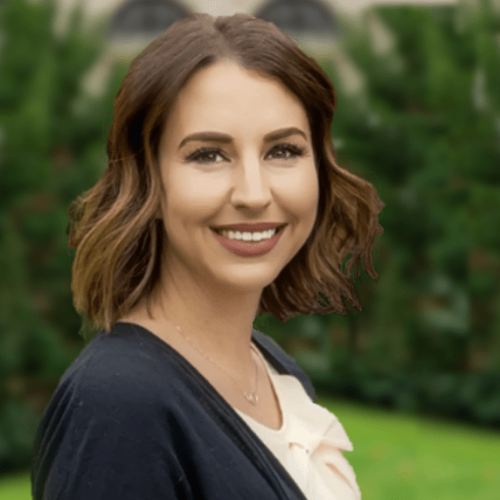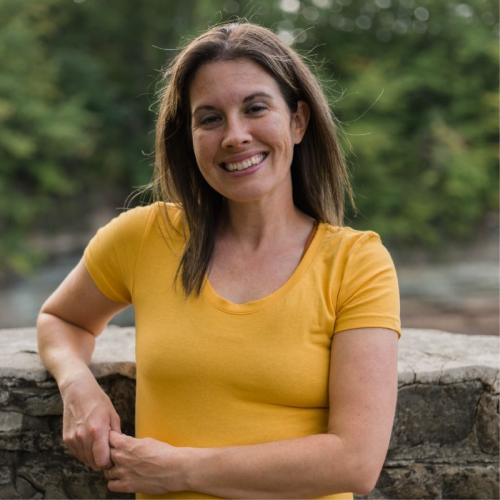 Lauren Carde
VP Operations and Regulatory Affairs
Paul Dick & Associates Ltd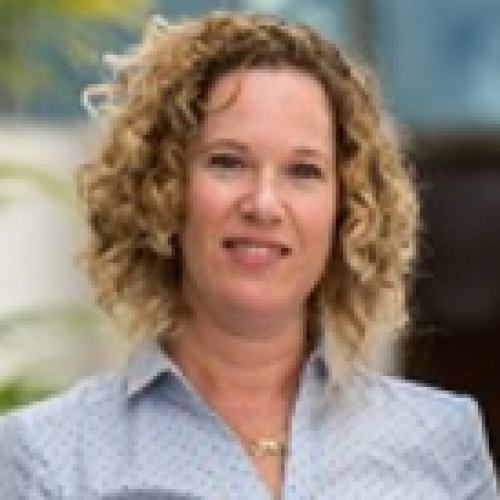 Sarai Kemp
As VP Business Development for Trendlines Agrifood (Israel) since 2012 and VP Deal Flow for the Trendlines Agrifood Fund (Singapore), Sarai Kemp is responsible for sourcing start-ups, evaluating opportunities, negotiating, and closing investments and working with portfolio companies post-investment. Sarai is a board member on Hargol FoodTech, AgroScout, FruitSpec and AlgaHealth.
Sarai brings more than 20 years' experience in agricultural, consumer goods, and high-tech industries, including in sales, marketing, and business development for international companies such as Afimilk and Keter Plastic. She has worked intensively with companies in East Asia.
Sarai received an MBA from Haifa University and a B.A. from Tel Aviv University.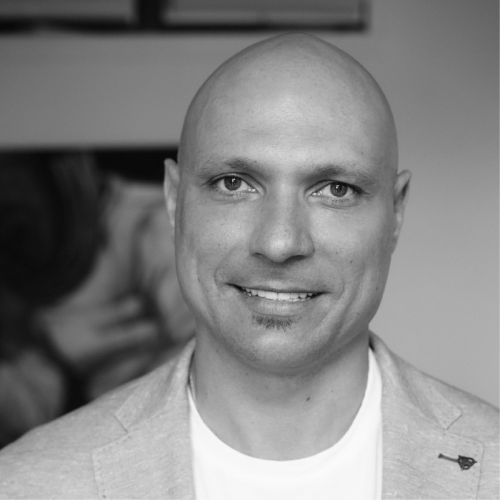 Dr. Ivan Zakharenkov
Veterinary Integration Solutions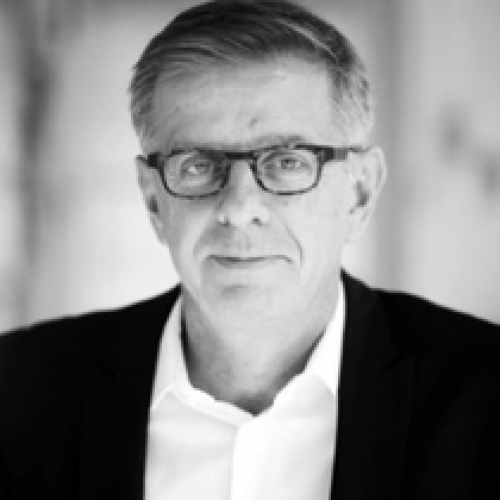 Matthieu Vermersch
VVNP's Founder & Managing Partner
VisVires New Protein Capital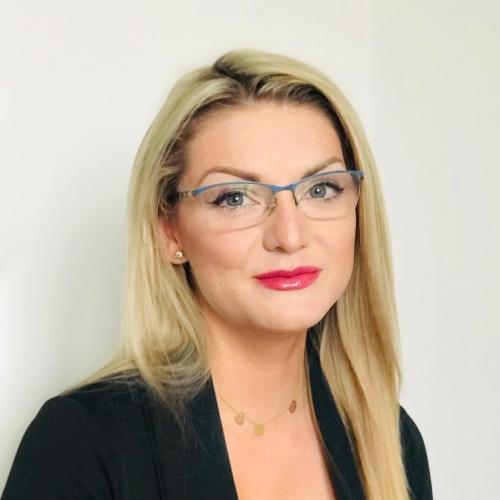 Aleksandra Szopinska
Senior Innovation & Npd Manager
Julia Stephanus
Julia Stephanus is a 30 year veteran of the veterinary pharmaceutical industry. Currently Julia is President of Avviare, a consulting firm specializing in supporting veterinary focused start-ups.
Julia has been involved in the development and launch of 28 veterinary products. She has been a senior executive in two start-up pharmaceutical companies (Aratana Therapeutics and Summit VetPharm), and held key positions at multi-nationals including Pfizer (now Zoetis) and its legacy companies.
As Chief Commercial Officer of Aratana Julia provided the commercial leadership resulting in a successful IPO (NASDAQ:PETX), high-impact corporate branding, innovative go-to-market strategies for five therapeutics and the staffing of the inaugural commercial organization.
As founder and CEO of Summit VetPharm, Julia developed and launched a new line of companion animal parasiticides, grew the company to a cash flow positive position with 85 employees in five years and divested the company to Ceva Animal Health in 2010. A graduate of Indiana University, she has continued her executive training at Harvard, Columbia, University of Chicago and the Wharton School of Business.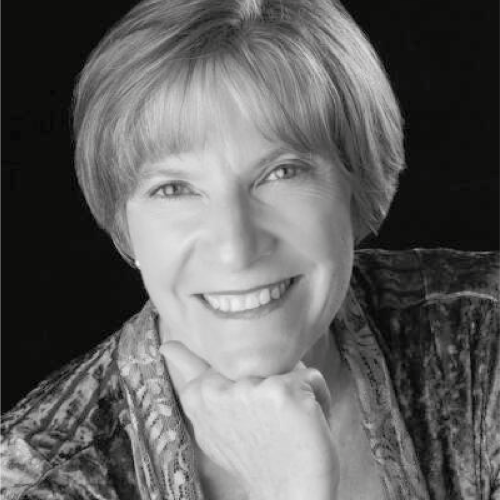 Cynthia Cole
Dr. Cindy Cole is a Technical Partner at Digitalis Ventures and an Associate Clinical Professor at the University of Florida. Prior to joining Digitalis she was in the animal health industry for many years holding senior leadership and R&D roles at Mars Petcare, Novartis Animal Health, IDEXX, and Piedmont Pharmaceuticals. Dr. Cole completed her DVM and PhD at the University of Florida and was on the faculty of the University of California, Davis and UF.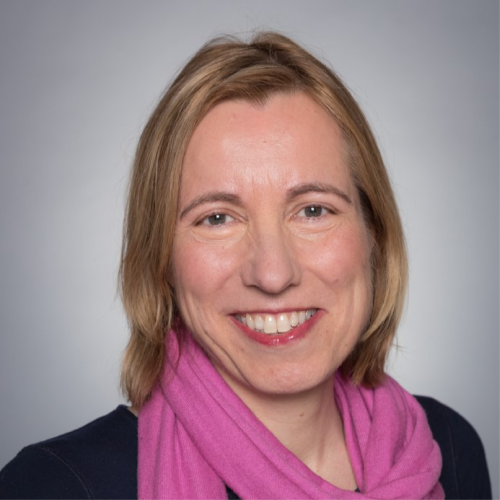 Ellen de Brabander
Executive Vice President of Innovation and Regulatory Affairs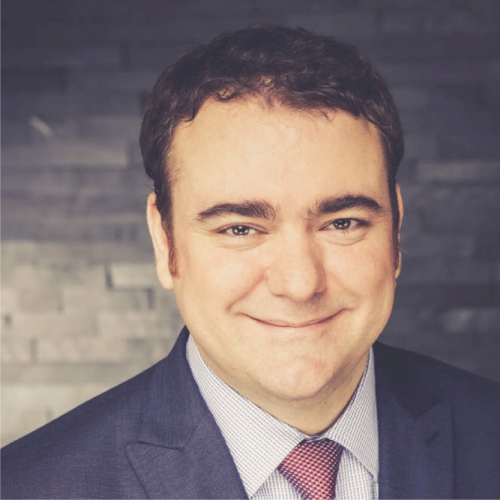 Robert Hof
Head of Digital & GSM Excellence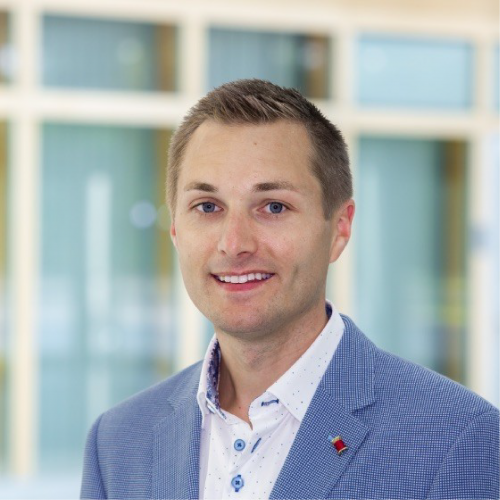 Jan Spaas
Boehringer Ingelheim Veterinary Medicine Belgium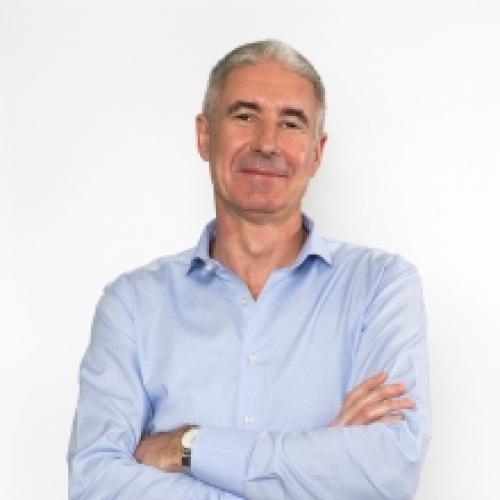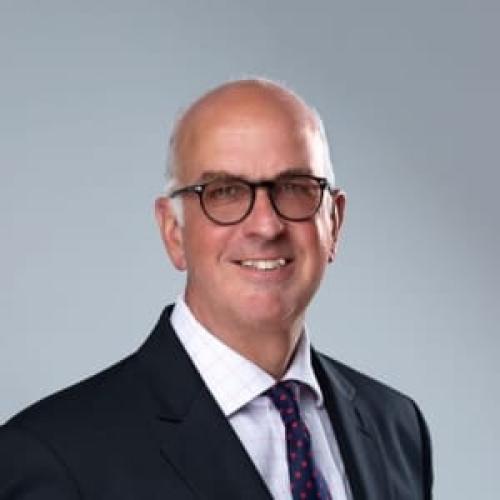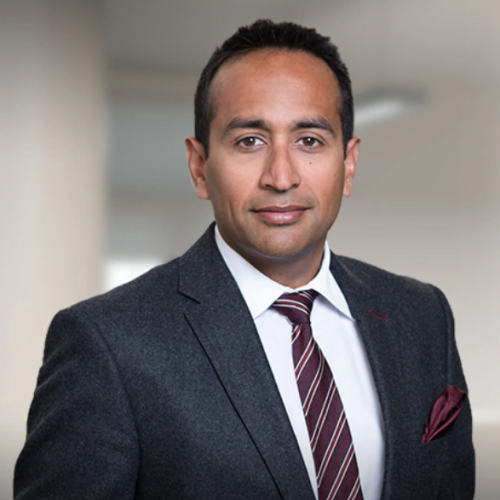 Shail Thaker
Senior Partner, McKinsey and Co and Marion Bossy
Engagement Manager, McKinsey & Co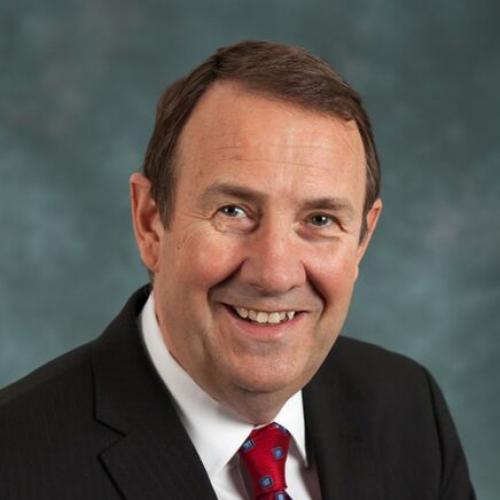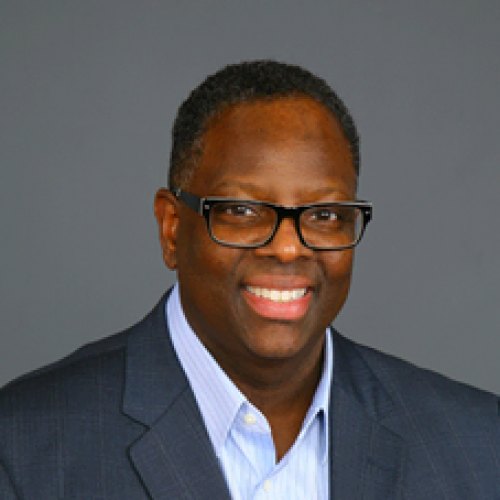 Edward McGruder
Global Head of R&D and Innovation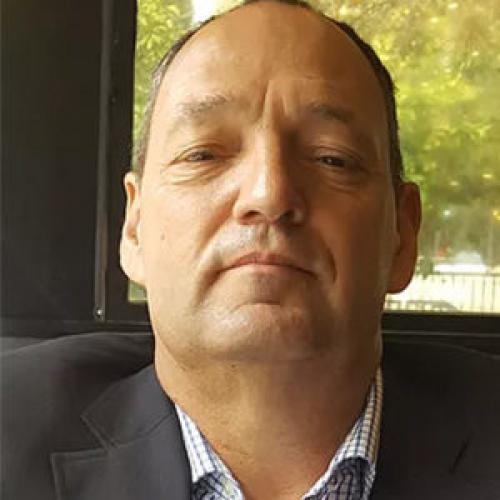 Avner Finger
Global R&D Manager - Vaccine
Jason Scott
Head of Start-up Development Ecosystem - USA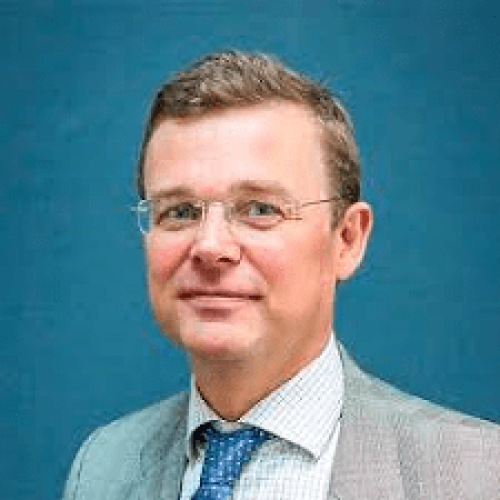 Carel du Marchie Sarvaas
Global Animal Medicines Association and Health for Animals
Carel du Marchie Sarvaas has been working as a senior government affairs and communications advisor in Brussels and Washington DC for 20 years.
He will move to IFAH from EuropaBio, the Association of Biotechnology Industries, where he has been Director for Agricultural Biotechnology for some 4 years. Prior to EuropaBio, Carel worked at international consultancies and think tanks in Brussels and Washington DC, most often serving clients with science-based policy and communications challenges.
Carel is experienced in the interplay between regulatory, political and communications issues as they relate to science, innovation and policy. A Dutch national, he is married and has four children. He has lived in South Africa, Canada, Brussels, and Paris and holds degrees from the University of Leiden and Johns Hopkins University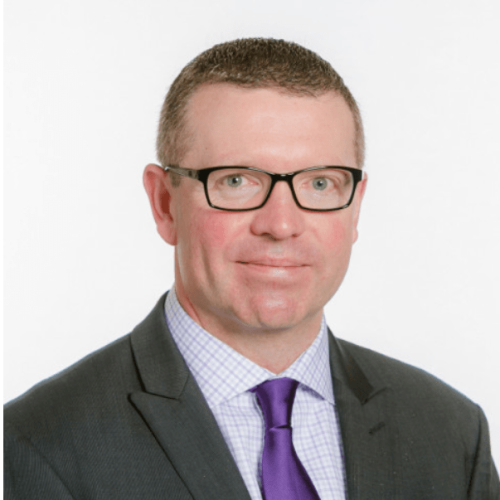 Brian Axe
NovaQuest Capital Management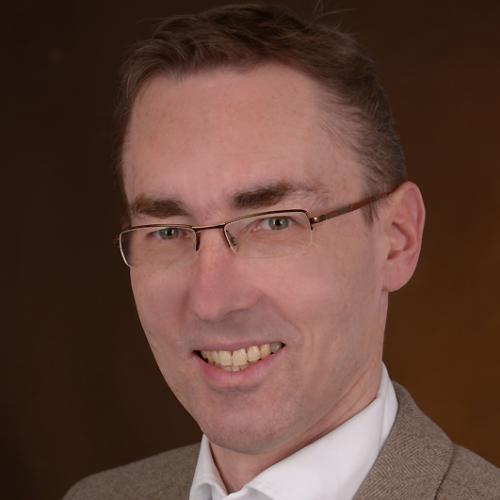 Michael Hemprich
Director of Strategy and Business Development
Dr. Michael Hemprich has almost 20 years experience in the Animal Health Industry and prior to joining IDT-Biologika in March, 2014, he was Manager of Business Development and country Manager for Germany and Austria at Dechra Pharmaceuticals. Prior to joining Dechra, he held senior management positions including Vice President Global Business Development & R&D at LAB International (Montreal, Canada), Regulatory Affairs Manager at Intervet Innovation GmbH and International Technical Manager for Bremer Pharma GmbH.
Michael graduated as veterinary surgeon from the University of Giessen and earned a doctorate degree of Veterinary Medicine from the Ludwig-Maximilians-University Munich. He is also a Member of the Royal College of Veterinary Surgeons and has an executive MBA in Biotechnology.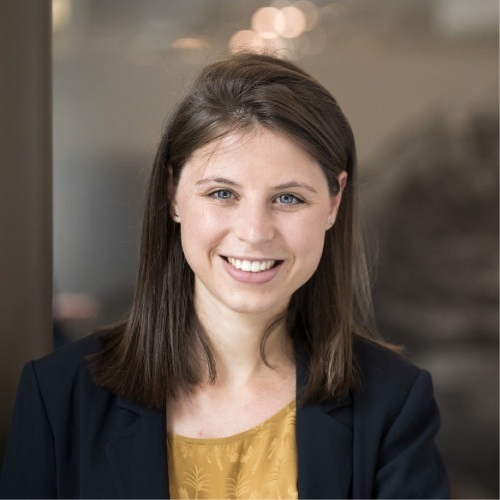 Jamie Brannan
President International Operations
Download the Agenda
Find out who is speaking at Animal Health, Nutrition and Technology Innovation Europe 2022. 
Fill out this short form to download the latest agenda. 

2022 discussions include:
Improving animal health through interventions in monoclonal antibodies
The opportunities for transgenic and genome editing technologies in the health of production animals
How the expectations of Gen-Z and Millennials are transforming technology for companion animals
Finding the middle ground between sustainability, economic efficiency, and profitability for all stakeholders across the supply chain
How robotics and AI can improve the efficiency and sustainability of livestock farming

Download the Agenda
2022 Partners
Animal Health Innovation Europe is supported by the most influential bodies across the Animal Health, Nutrition and Veterinary industries.
Be one of them, communicate about the event to your network, spread the word and become a Supporter of the Animal Health, Nutrition and Technology Innovation series.
Boehringer Ingelheim
Boehringer Ingelheim is one of the world's 20 leading pharmaceutical companies. Headquartered in Ingelheim, Germany, Boehringer Ingelheim operates presently with a total of some 50,000 employees worldwide. The focus of the family-owned company, founded in 1885, is on researching, developing, manufacturing and marketing new medications of high therapeutic value for human and veterinary medicine. In 2015, Boehringer Ingelheim achieved net sales of about 14.8 billion euros. R&D expenditure corresponds to 20.3 per cent of net sales.
For more information, please visit www.Boehringer-Ingleheim.com
Start-Up Development Partner
Paul Dick and Associates (PDA)
Paul Dick & Associates Ltd. (PDA), founded in 2010, is an animal health consulting firm specializing in (1) the creation of strategic business and product life plans, (2) product development and regulatory affairs strategies, (3) the conduct of GCP studies, (4) the development of white papers to support marketing and sales, (5) business development and fundraising, (6) the acquisition and pitching of new technologies, actives and products, and, (7) various other supporting activities for product development and commercialization. The capabilities of Paul Dick & Associates Ltd. span the research, development, regulatory, and, commercialization continuum for animal pharmaceuticals, biologicals, vaccines, feed ingredients and feeds, and natural/ low risk health products. PDA is the recognized expert for these matters in Canada, as well as for other global markets.
McKinsey & Company
McKinsey & Company is a global management consulting firm committed to helping organizations create Change that Matters.
In more than 130 cities and 65 countries, our teams help clients across the private, public and social sectors shape bold strategies and transform the way they work, embed technology where it unlocks value, and build capabilities to sustain the change. Not just any change, but Change that Matters – for their organizations, their people, and in turn society at large.
Stonehaven Consulting
Stonehaven Consulting AG was founded in 2015 as a specialist Life Science management consultancy firm. Based in Switzerland, we provide international consulting services to all sectors in Life Sciences.
We are especially interested in assisting ambitious clients wishing to commercialise new technologies or leverage opportunities for growth. We do this by following a unique approach where we not only help our clients to develop the best possible strategy but partner with them to bring it to life – we are happy to share risks and opportunities. We are an experienced group of individuals with a long track record of successful operational and strategic management on many levels and for a number of multinational Animal Health companies as well as companies in Life Sciences.
Our founder, George Gunn has served as CEO for a number of companies and our other members of the team bring complementary skills and experience to our group. All of us have substantial experience and background in Animal Health – an industry we are very excited about.
Become a Partner
Kisaco Research provides the much-needed platform on which industry executives can network, connect and learn from each other as well as meet potential industry partners.
Far from the typical 'meet-and-greet' exhibition experience, you – as a sponsor or exhibitor – will be positioned as a partner of the event with a focus on the benefits of your product and brand, rather than just a name on an exhibition list.
With our extensive marketing experience and strategy, your partnership with Kisaco Research will grant you a sponsorship package that is an extension and enhancement of your current marketing and branding efforts. We value your ROI and will work with you directly on your specific goals and targets – that's why we take special care in finding the most relevant end-users to attend, so that your financial and resource investment is smartly allocated.
Find out more by calling us at +44 (0)20 3696 2920 or email us at [email protected].
Press Partnerships
Whether you are an association, embassy, industry body or publication, we can offer a tailored marketing partnership to suit your needs. As a Media Partner we can:
Promote your organisation as an event partner across all conference materials, including the website, brochure, emails and on-site programme
Offer your members or readers a discount on their registration fee for Animal Health Investment Europe
Provide one free press pass to attend
Distribute promotional materials at the conference
If you are a registered industry journalist or member of the press and would like to arrange an interview with a speaker or to discuss the event please contact:
Sarah Rowlands
Senior Marketing Manager
T: +44 (0)203 696 2920
E: sarah.rowlands@kisacoresearch.com
Photo Gallery
Remember in-person events? We can't wait to return to face-to-face, until then, check out photos of years gone by. View the full photo gallery here. 

Venue
etc.venues 133 Houndsditch, Liverpool St, London EC3A 7BX
To see a list of nearby hotels, please click here.
Conference Packages
Sending Your Team? Group Discounts Available!
Applicable for Primary Market, Service Provider and Industry Rates Only. Not available for Academic or 'Start-Up' rates
Book a Team of 3+ - Save an Additional 10% Off
Book a Team of 5+ - Save an Additional 15% Off
If you would like to register a team of 3 or more, please email [email protected] for your discount coupon code before registering. PLEASE NOTE: Discounts cannot be combined with Early Bird Pricing or any other discount or offer. If you have any questions about your registration, please call us on +44 (0)20 3696 2920
We accept the following cards through Stripe:
Ticket price will increase in
Saturday, November 27, 2021
to
Friday, January 14, 2022
Pre-revenue companies
Academics
Angel and Venture Capital Investors
Please note: Service providers do not qualify for this rate
Saturday, November 27, 2021
to
Friday, January 14, 2022
Animal Health, Nutrition and Tech Companies with under £100m in annual revenue
Pharmaceutical Companies with under £100m in annual revenue
Saturday, November 27, 2021
to
Friday, January 14, 2022
Multinationals and Service Providers
Animal Health, Nutrition and Tech Companies with over £100m in annual revenue
Pharmaceutical Companies with over £100m in annual revenue
Preparing registration...
Payment Terms for Animal Health Investment Europe:
Please note that a £49 processing fee will apply to any invoices requested.
Any questions about your registration, please call +44 (0)20 3696 2920 or email us at 

[email protected]

.
All Prices are in GBP
All Early Bird discount prices, including Group Discounts, must be paid in full by deadlines provided above.
No discounts or offers can be combined.
Please view our Cancellation Policy.
Emerging Companies are defined as early to mid-stage animal health pharmaceutical or biotech companies that are actively seeking financial investment or product licensing/acquisition. They must be engaged with this company on a full time basis. Those offering consultancy or market intelligence services do not qualify for this rate.
Please Note: No additional discounts are available on 'Emerging Company' pricing.
About Kisaco Research
Kisaco Research produces, designs and hosts B2B industry conferences, exhibitions and communities – focused on a specialized selection of topic areas.
Meet industry peers that will help build a career-changing network for life.
Learn from the mistakes of your peers as much as their successes—ambitious industry stalwarts who are happy to share not just what has made them successful so far but also their plans for future proofing their companies.
Note down the inspired insight that will form the foundation for future strategies and roadmaps, both at our events and through our online communities.
Invest both in your company growth and your own personal development by signing up to one of our events and get started.